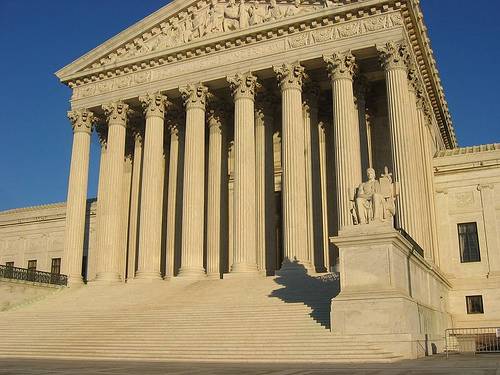 The U.S. Supreme Court building is pretty spiffy. It has its own cafeteria, a 450,000-book library and a basketball court on the fifth floor (which staffers call "the highest court in the land").
It's so spiffy that when it opened in 1935, some justices were embarrassed. Harlan Fiske Stone called it "almost bombastically pretentious … wholly inappropriate for a quiet group of old boys such as the Supreme Court." Others called it "the Temple of Karnak" and suggested that justices ought to enter the courtroom riding on elephants.

One worrying note: The building's frieze depicts Moses delivering the Ten Commandments, but his beard obscures some of the Hebrew, so the visible text reads:
Steal
Kill
Commit Adultery
But let that pass.