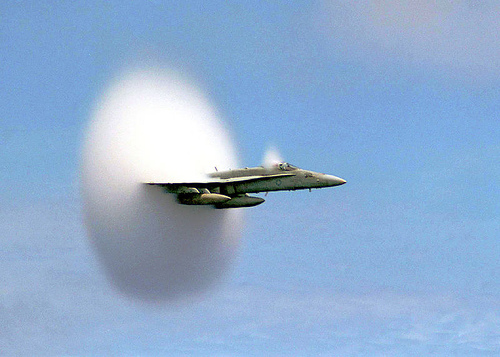 Sonic booms can get on your nerves.
NASA and the FAA learned this the hard way in 1964, when their testing over Oklahoma City caused eight booms per day for six months. It led to 15,000 complaints and a class action lawsuit — which they lost.
The idea seems to have caught Israel's attention — last October it started using F-16 jet planes to create sonic booms over the Gaza Strip, to bug the Palestinians. Extra points for creativity, I guess.