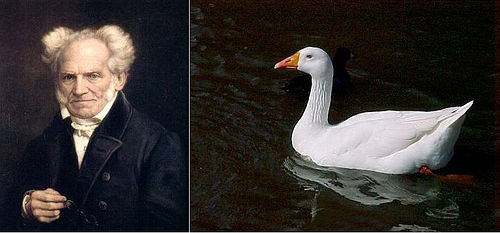 Every child who has the use
Of his senses knows a goose.
See them underneath the tree
Gather round the goose-girl's knee,
While she reads them by the hour
From the works of Schopenhauer.
How patiently the geese attend!
But do they really comprehend
What Schopenhauer's driving at?
Oh, not at all; but what of that?
Neither do I; neither does she;
And, for that matter, nor does he.
— Oliver Herford