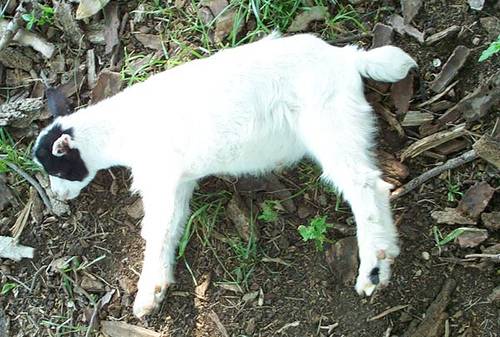 In the early 1800s, a reclusive farm worker sold four goats to Dr. H.H. Mayberry of Marshall County, Tenn. Mayberry discovered that the goats had an odd quality: When startled they would stiffen for about 10 seconds, often falling over.
Mayberry bred them, and today it's understood they have a hereditary genetic disorder called myotonia congenita. There's even an International Fainting Goat Association.
The original breeder disappeared, rumored to have returned to Nova Scotia. No one knows his name.