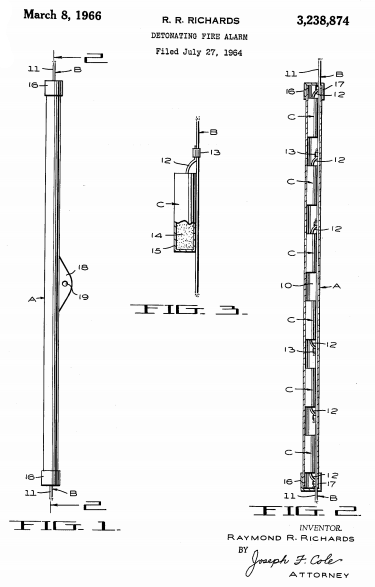 Raymond Richards had a peculiar notion of safety — his fire alarm, patented in 1966, consisted of a string of firecrackers:
[I]t is proposed to provide an elongated tube having a plurality of spaced firecrackers disposed in its bore, each firecracker having its own fuse located in proximity to a main fuse, the latter extending longitudinally through the bore of the tube, with its opposite ends being exposed for being ignited by an adjacent fire.
The tube of firecrackers would be pinned to a drape, and caps on the tube would discourage children from playing with it. What could go wrong?