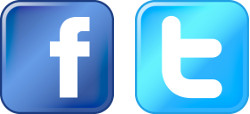 Okay, Futility Closet finally has accounts on Facebook and Twitter!
A million thanks to Meaghan Walsh Gerard for setting these up. There are other accounts on these platforms using the Futility Closet name, but none of them are ours; this is our first foray into social media.
I hope to add some further social accounts, but first I need to get the hang of these — I'm still finding my way. Thanks for your patience!