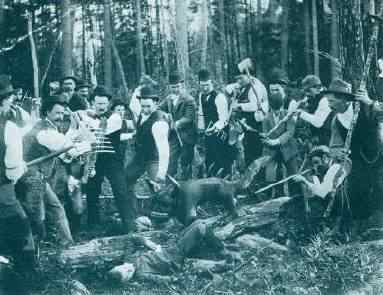 In 1896, to draw tourists to Rhinelander, Wis., Eugene Simeon Shepard staged an encounter with a hodag, a legendary creature with "the head of a bull, the grinning face of a giant man, thick short legs set off by huge claws, the back of a dinosaur, and a long tail with a spear at the end."
According to the story, Paul Bunyan's ox had to be burned for seven years to cleanse its soul of all the profanity that local lumberjacks had hurled at it. The hodag rose from its ashes.
There's no telling whether anyone bought this, but the hodag is now the official mascot of Rhinelander High School.