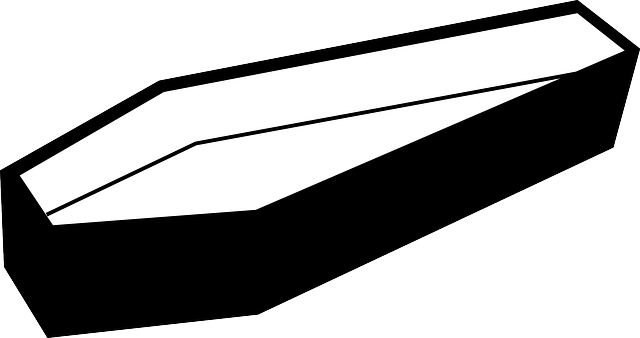 In 1932 a quartet of Bronx gangsters set out to murder a friend of theirs in order to collect his life insurance. But Michael Malloy proved to be almost comically difficult to kill. In this week's episode of the Futility Closet podcast we'll review what one observer called "the most clumsily executed insurance scam in New York City history."
We'll also burrow into hoarding and puzzle over the value of silence.
Intro:
In May 1856 Abraham Lincoln gave a fiery speech of which no record exists.
Calvin S. Brown argued that Thomas De Quincey modeled the third part of his 1849 essay "The English Mail-Coach" deliberately on a musical fugue.
Sources for our feature on Michael Malloy:
Simon Read, On the House: The Bizarre Killing of Michael Malloy, 2005.
Deborah Blum, The Poisoner's Handbook, 2011.
Karen Abbott, "The Man Who Wouldn't Die," Smithsonian, Feb. 7, 2012.
Isabelle Keating, "Doctor and Undertaker Held in 'Murder Trust,'" Brooklyn Daily Eagle, May 12, 1933.
"Insurance Murder Charged to Five," New York Times, May 13, 1933.
"4 Murder Attempts Cited in Weird Insurance Plot," Altoona (Pa.) Tribune, May 13, 1933.
"Murder Plot Seen in Another Death," New York Times, May 14, 1933.
"Murder Inquiry Is Widened by Foley," New York Times, May 16, 1933.
"Six Are Indicted in Insurance Plot," [Washington D.C.] Evening Star, May 17, 1933.
"Indicted as Slayers in Insurance Plot," New York Times, May 17, 1933.
"4 on Trial in Bronx Insurance Slaying," New York Times, Oct. 5, 1933.
"4 Men Go on Trial in Old Insurance Plot," Sarasota Herald-Tribune, Oct. 18, 1933.
"Jury Weighs Fate of Four in Killing," New York Times, Oct. 19, 1933.
"Four Men to Die for Bronx Killing," New York Times, Oct. 20, 1933.
"Three Die at Sing Sing for Bronx Murder," New York Times, June 8, 1934.
"Murphy Goes to the Chair," New York Times, July 6, 1934.
"The Durable Mike Malloy," New York Daily News, Oct. 14, 2007.
Max Haines, "Inept Gang of Murderers Found Barfly Michael Malloy Almost Indestructible," Kamloops [B.C.] Daily News, Feb. 23, 2008.
Deborah Blum, "The Strange Death of Mike the Durable," Women in Crime Ink, March 23, 2010.
Listener mail:
Diagnostic and Statistical Manual of Mental Disorders (DSM-5), American Psychiatric Association, 2013.
Fugen Neziroglu, "Hoarding: The Basics," Anxiety and Depression Association of America (accessed April 27, 2018).
Scott O. Lilienfeld and Hal Arkowitz, "Hoarding Can Be a Deadly Business," Scientific American, Sept. 1, 2013.
Ferris Jabr, "Step Inside the Real World of Compulsive Hoarders," Scientific American, Feb. 25, 2013.
Homer and Langley's Mystery Spot Antiques: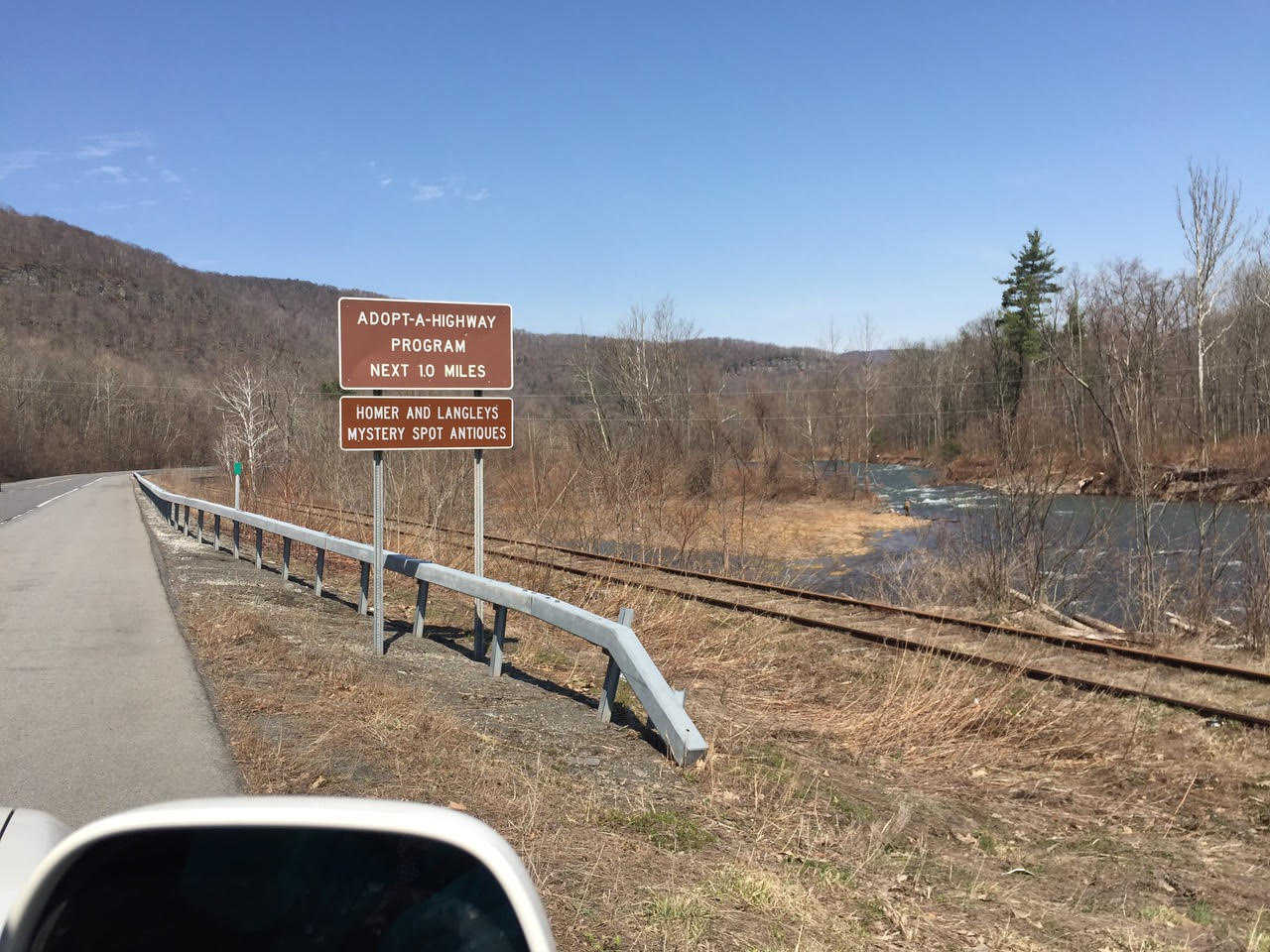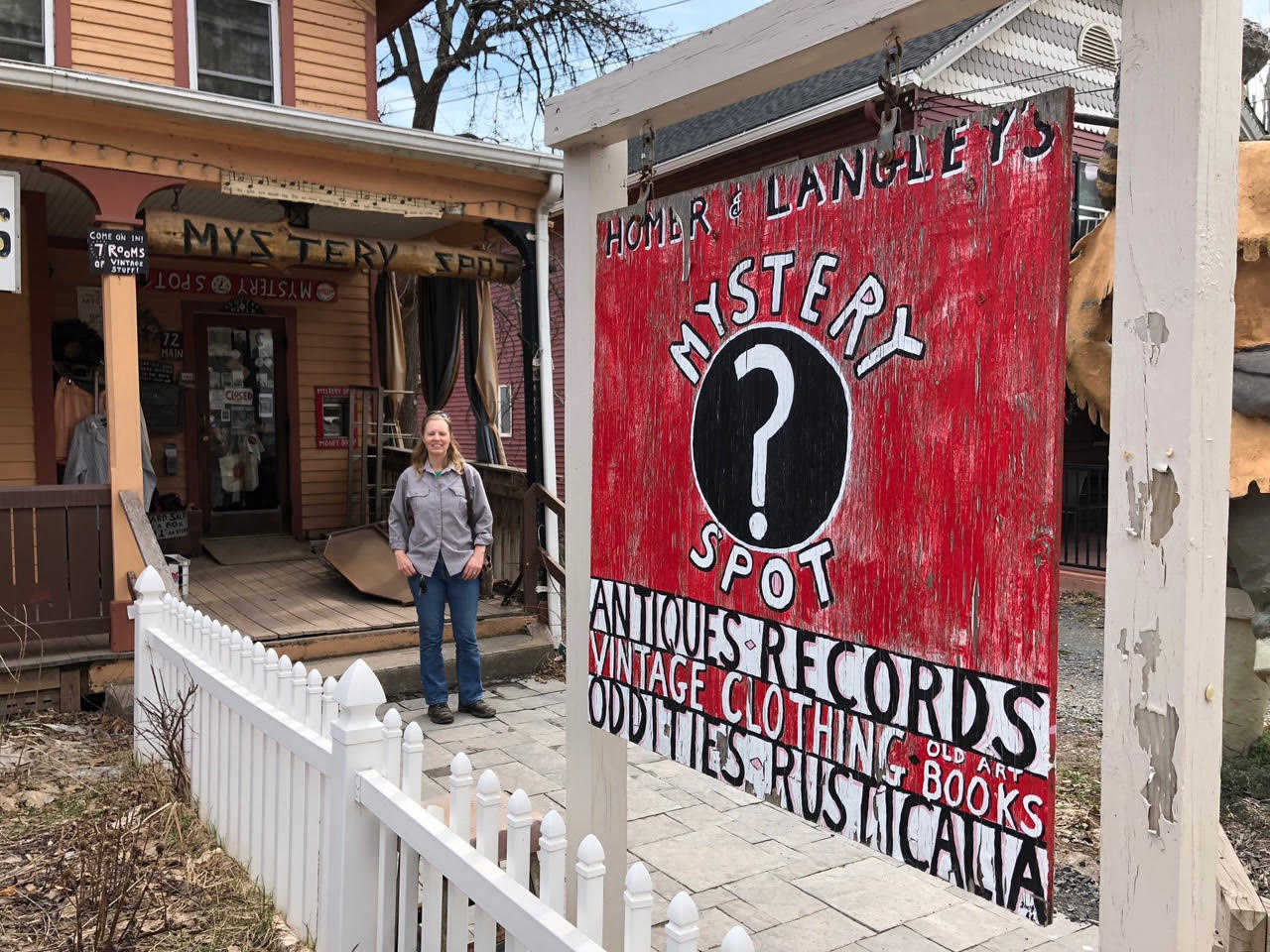 This week's lateral thinking puzzle was contributed by listener David Marrero, who sent these corroborating links (warning — these spoil the puzzle).
You can listen using the player above, download this episode directly, or subscribe on Apple Podcasts or Google Play Music or via the RSS feed at http://feedpress.me/futilitycloset.
Please consider becoming a patron of Futility Closet — you can choose the amount you want to pledge, and we've set up some rewards to help thank you for your support. You can also make a one-time donation on the Support Us page of the Futility Closet website.
Many thanks to Doug Ross for the music in this episode.
If you have any questions or comments you can reach us at podcast@futilitycloset.com. Thanks for listening!