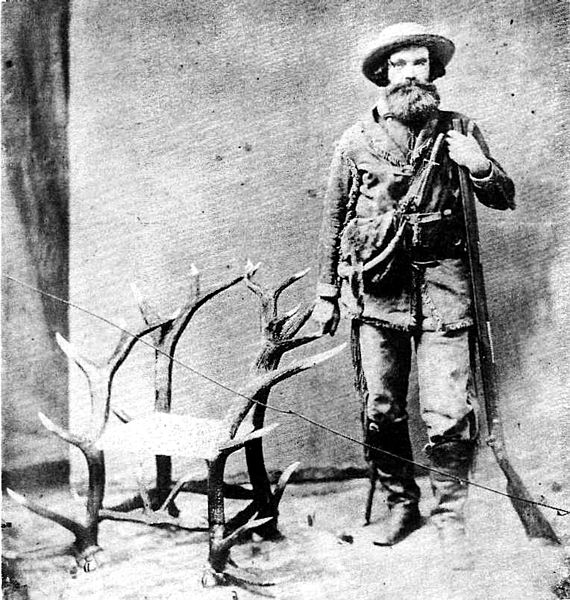 In 1856 California hunter Seth Kinman made a unique gift for the new president, James Buchanan — a chair fashioned from horns that elk had shed on his farm. "This winter I killed considerable meat so I thought I would take it easy and set about to make this cheer with a view of sending it on to Washington for Old Buck," he wrote. "After I got it finished, though, the boys up in our parts thought it enough to travel on; so I thought I would try and go on with it to Washington myself, leaving my mother and four children behind, and started with nothing but my rifle and powder horn. Nobody has yet sot in this cheer, and never shall till after the President."
He arrived in Washington in May 1857 and presented the chair to Buchanan, who accepted it with great pleasure. "It will serve to remind me of the Californians," he said. "They are a stamp of men that can be coaxed, but cannot be driven." As Buchanan tried the chair, Kinman pointed out "that one fork of the antlers at the foot of the chair will make a good boot jack." (The New York Times observes that this remark was met with "great merriment.")
Kinman presented another elkhorn chair to Abraham Lincoln, and later a third to Rutherford Hayes. But he topped all of these in 1865 with a "bear chair" that he gave to Andrew Johnson: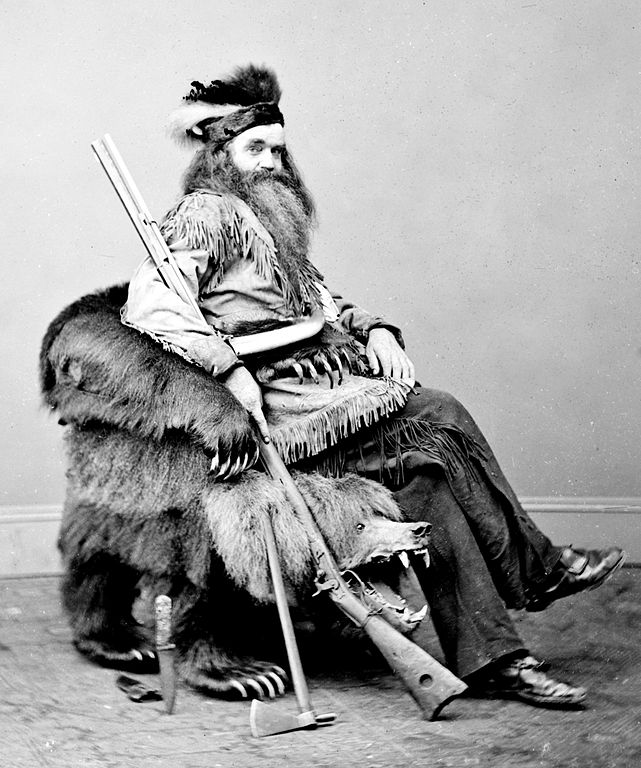 "This was intended to surpass all his previous efforts, and was made from two grizzly bears captured by Seth," writes Marshall Anspach in The Lost History of Seth Kinman. "The four legs and claws were those of a huge grizzly and the back and sides ornamented with immense claws. The seat was soft and exceedingly comfortable, but the great feature of the chair was that, by touching a cord, the head of the monster grizzly bear with jaws extended, would dart out in front from under the seat, snapping and gnashing its teeth as natural as life."
"The chair would appall almost any one with a less firm seat than Andrew Johnson," noted Frank Leslie's Illustrated Newspaper, "but, putting looks aside, will, without doubt, make a warm and comfortable seat in the coming cold weather." Johnson kept it in the White House library.