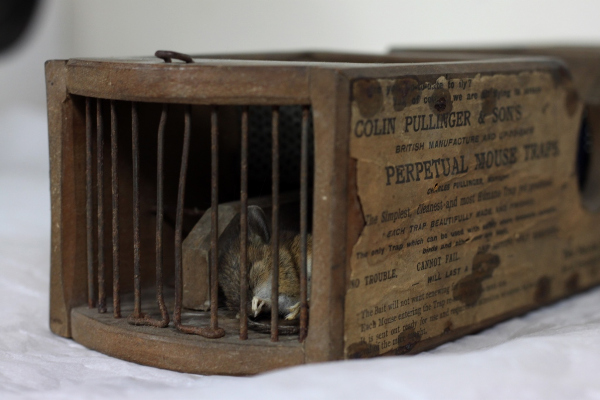 The Museum of English Rural Life got a surprise on Wednesday — a 155-year-old mousetrap there managed to catch a mouse:
So, this retired rodent had managed to sneak past University of Reading security, exterior doors and Museum staff, and clambered its way up into our Store. Upon finding itself there it would have found the promised land; a mouse paradise laid before it full of straw, wood and textiles. Then, out of thousands of objects, it chose for its home the very thing designed to kill it some 150 years ago: a mouse trap.
The trap was patented in 1861; it bills itself as a "perpetual mouse trap" that "will last a lifetime." More at the museum's blog.
(Thanks, Djerrid.)