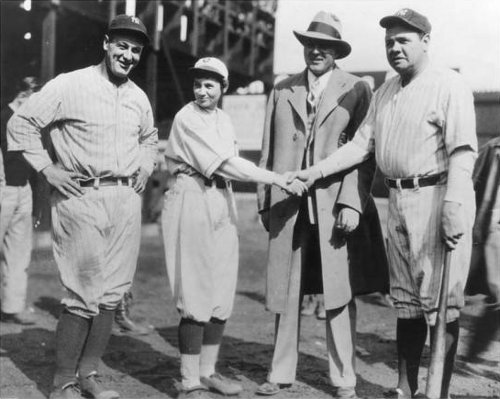 On April 2, 1931, during an exhibition game between the minor-league Chattanooga Lookouts and the New York Yankees, 17-year-old pitcher Jackie Mitchell found herself facing Babe Ruth.
She struck him out in four pitches. "I had a drop pitch," she said, "and when I was throwing it right, you couldn't touch it."
The New York Times reported that Ruth "flung his bat away in high disdain and trudged to the bench, registering disgust with his shoulders and chin."
"I don't know what's going to happen if they begin to let women in baseball," he told a Chattanooga newspaper. "Of course, they will never make good. Why? Because they are too delicate. It would kill them to play ball every day."
Next up was Lou Gehrig. She struck him out, too.