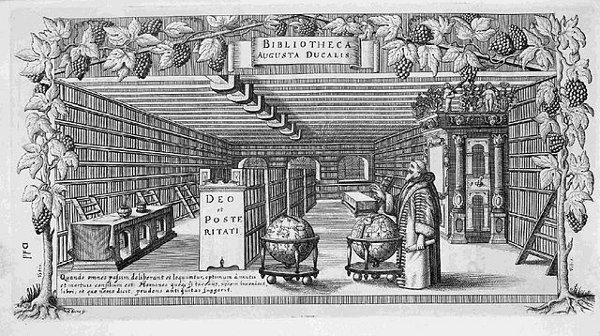 To amuse themselves in 1907, librarians Edmund Lester Pearson and John Cotton Dana published The Old Librarian's Almanack, a pamphlet they alleged to have been written originally in 1773 by Jared Bean, "curator or librarian of the Connecticut Society of Antiquarians," and evidently a man of strong opinions:
So far as your Authority will permit of it, exercise great Discrimination as to which Persons shall be admitted to the use of the Library. For the Treasure House of Literature is no more to be thrown open to the ravages of the unreasoning Mob, than is a fair Garden to be laid unprotected at the Mercy of a Swarm of Beasts.

Question each Applicant closely. See that he be a Person of good Reputation, scholarly habits, sober and courteous Demeanour. Any mere Trifler, a Person that would Dally with Books, or seek in them shallow Amusement, may be Dismiss'd without delay.
The book was reviewed seriously in the New York Sun, the New York Times, the Hartford Courant, Publisher's Weekly, the Newburyport Daily News, the Providence Sunday Journal, and even the Library Association Record, which asked "what librarian would not at times in his secret soul sympathize" with Bean's irritation with patrons who disturbed his reading time.
Finally Helen E. Haines of the Library Journal discerned the hoax, and the library community realized it had been had. Public Libraries wrote, "We congratulate the author of the book on being so clever to project himself into the past, as to deceive even the very elect. The book is well worth owning and reading. Let us be thankful that one with humor, imagination and sympathy has created for us dear old Jared with his gentle comradeship and his ardent love of books."