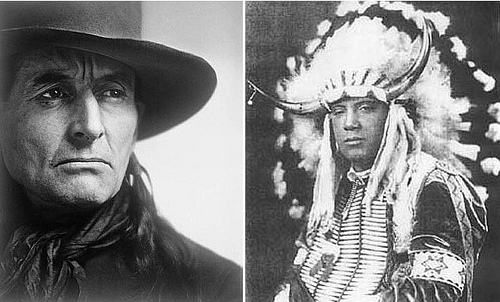 Grey Owl (1888-1938), left, a pioneer in Canadian conservation, turned out to be Archibald Belaney, a farmer's son from Hastings, England.
Two Moon Meridas (1888-1933), right, a promoter of herbal medicines, was really Chico Colon Meridas.
Meridas must have been pretty convincing — when he was indicted in 1932, 26 Sioux spoke in his defense.