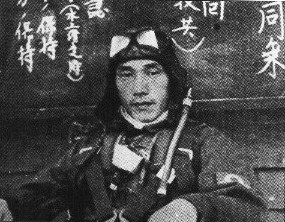 On Sept. 9, 1942, a lookout on Mount Emily in Oregon's Siskiyou National Forest reported a plume of smoke near the town of Brookings. The Forest Service contained the fire easily, but investigators turned up something odd at the site: fragments of an incendiary bomb of Japanese origin.
It turned out that a Japanese submarine had surfaced off the Oregon/California border and 31-year-old navy officer Nobuo Fujita had piloted a seaplane into the forest, hoping to start a fire that would divert U.S. military resources from the Pacific. Recent rains had wet the forest, so the plan failed, but it marked the first time the continental United States had been bombed by enemy aircraft.
Fujita returned safely to Japan, where he opened a hardware store after the war, and he became an agent of amity with the United States. In 1962 he accepted an invitation to return to Oregon, where he donated his family's samurai sword to Brookings, and he invited three local students to visit Japan in 1985. The city made him an honorary citizen shortly before his death in 1997, and his daughter spread his ashes at the site of the bombing.