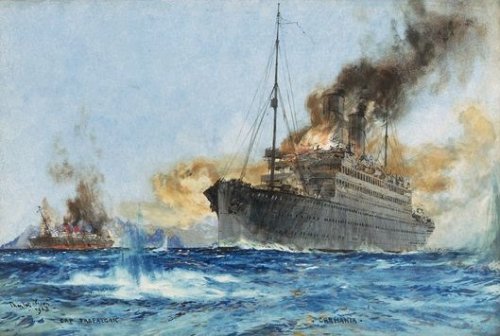 When World War I broke out in August 1914, Germany enlisted a large ocean liner, the Cap Trafalgar, to attack British merchant ships around Cape Horn. While at a supply base on Trinidade, it was surprised by the HMS Carmania, a British liner that had been similarly pressed into service by the British navy.
The two enormous ships squared off and fought a murderous sea battle. In the end the Cap Trafalgar sank, and the Carmania limped away to a Brazilian port.
An observer might still have wondered which side won — by an ironic coincidence, the Cap Trafalgar had been disguised as the Carmania and the Carmania as the Cap Trafalgar.