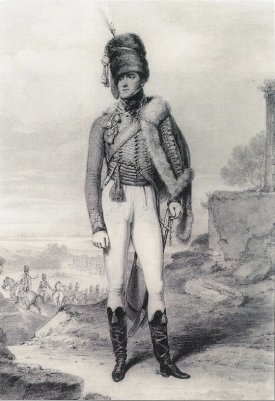 When a surgeon took off Lord Uxbridge's leg after the Battle of Waterloo, a local resident asked permission to bury the limb in his garden in a sort of shrine. This seemed like a good idea at the time, but it turned gruesomely bathetic: Visitors were shown the bloody chair on which Uxbridge had sat during the amputation, the boot he had worn, and finally a tombstone that read "Here lies the Leg of the illustrious and valiant Earl Uxbridge … who, by his heroism, assisted in the triumph of the cause of mankind, gloriously decided by the resounding victory [in 1815]."
By 1862 the grave was being mocked openly; a poem by Thomas Gaspey included this verse:
A leg and foot to speak more plain
Lie here, of one commanding;
Who, though his wits he might retain,
Lost half his understanding.
Get it? Things went downhill from there. A steady stream of paying customers visited the tomb, including the king of Prussia and the Prince of Orange, but in 1878 Uxbridge's son discovered that the family were displaying only the naked bones, which had been exposed in a storm. Rather than rebury them as ordered, the proprietors merely hid them, and in 1934 a widow finally burned them ignominiously in her furnace. C'est la guerre.