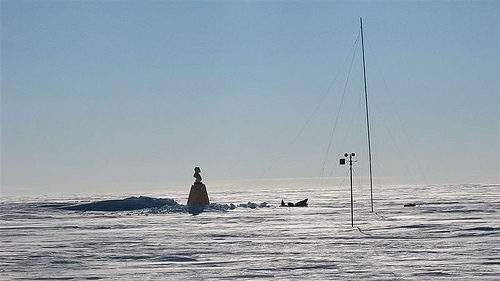 If you're looking for a challenge, see if you can reach 82°06'S 54°58'E — it's the most inaccessible point in Antarctica, the farthest from the ocean and the coldest place in the world.
You'll know you've arrived because you'll find a bust of Lenin peering weirdly across the ice toward Moscow.
Dig down 20 feet and you'll uncover a pair of locked doors. Get those open and you can enter an old Soviet research hut, now completely entombed in snow.
And inside the hut is a golden visitors' book to sign.