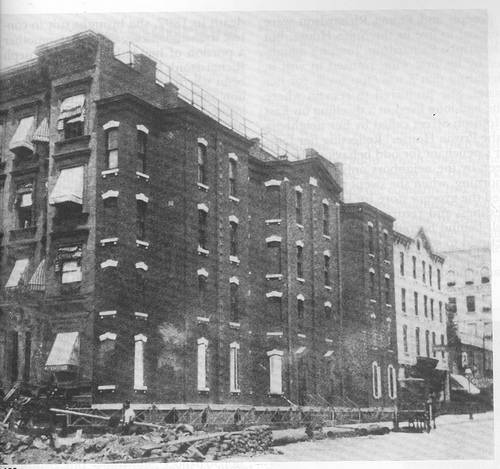 In 1882, New Yorker Joseph Richardson found himself with a plot of land that was only 5 feet wide, at Lexington Avenue and 43rd Street. He offered to sell it for $5,000, but the buyer offered only $1,000. Richardson called him a tightwad and vowed to put up an apartment building of his own.
He managed to fit eight three-room suites into the four-story structure. ("Everybody is not fat," he said, "and there will be room enough for people who are not circus or museum folk.") The dining tables were 18 inches wide, and only one resident at a time could use the stairs. Even visitors found it an ordeal: One summer day in the 1890s, reporter Deacon Terry of the American became wedged in a stairway while trying to reach Richardson on the roof; he was finally forced to slip out of his clothes and interviewed the landlord in his underwear.
Nonetheless, the building stood for 33 years. It was torn down in 1915.