Podcast: Episode 11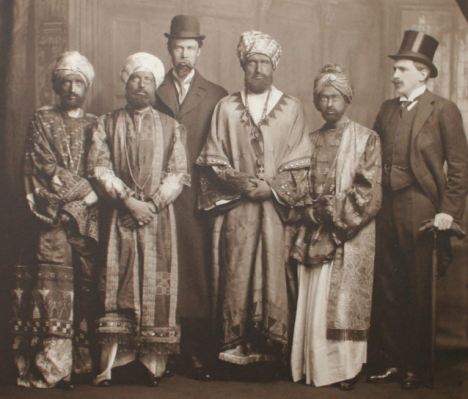 Irish practical joker Horace de Vere Cole orchestrated his masterpiece in 1910: He dressed four friends as Abyssinian princes and inveigled a tour of a British battleship. One of the friends, improbably, was Virginia Woolf (far left) disguised in a false beard and turban. We'll describe how the prank was inspired and follow the six through their tension-filled visit to the HMS Dreadnought.
We'll also examine the value of whistles to Benjamin Franklin and present the next Futility Closet Challenge.
You can listen using the player above, or subscribe on iTunes or via the RSS feed at http://feedpress.me/futilitycloset. The show notes are on the blog, where you can also enter your submissions in this week's Challenge. Many thanks to Doug Ross for the music in this episode.
If you have any questions or comments you can reach us at podcast@futilitycloset.com. Thanks for listening!