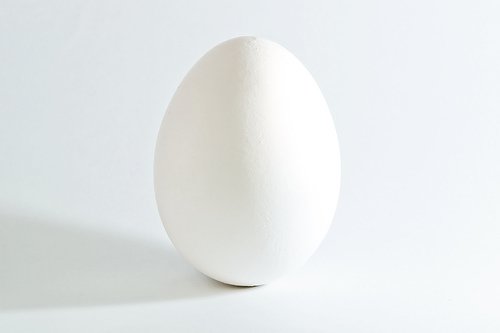 Oh who that ever lived and loved
Can look upon an egg unmoved?
The egg it is the source of all,
'Tis everyone's ancestral hall.
The bravest chief that ever fought,
The lowest thief that e'er was caught,
The harlot's lip, the maiden's leg,
They each and all come from an egg.
The rocks that once by ocean's surge
Beheld the first of eggs emerge —
Obscure, defenseless, small and cold —
They little knew what egg could hold.
The gifts the reverent Magi gave,
Pandora's box, Aladdin's cave,
Wars, loves, and kingdoms, heaven and hell
All lay within that tiny shell.
Oh, join me gentlemen, I beg,
In honoring our friend, the egg.
— Clarence Day, Scenes From the Mesozoic, 1935