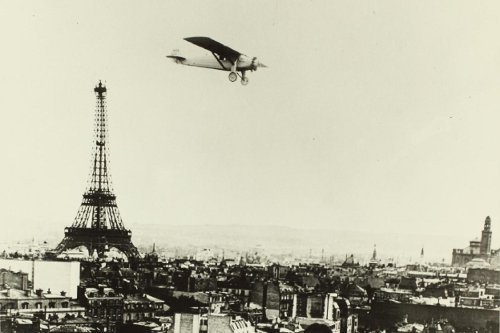 In late May 1927, when the world had been rejoicing for a week over Charles Lindbergh's nonstop solo flight across the Atlantic, Robert Benchley sent a telegram to Charles Brackett in Paris:
ANY TIDINGS OF LINDBERGH? LEFT HERE WEEK AGO AM WORRIED.
Brackett wrote back:
DO YOU MEAN GEORGE LINDBERGH?