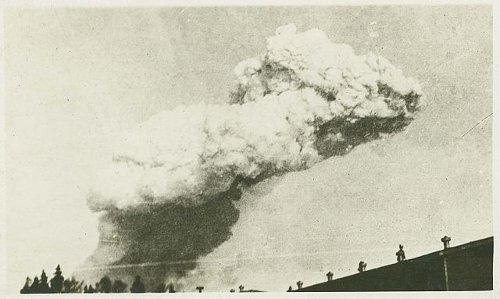 On Dec. 6, 1917, an overnight express train bearing 300 passengers was approaching Halifax, Nova Scotia, when an unexpected message arrived by telegraph:
"Hold up the train. Ammunition ship afire in harbor making for Pier 6 and will explode. Guess this will be my last message. Good-bye boys."
The train stopped safely before the burning French cargo ship Mont-Blanc erupted with the force of 2.9 kilotons of TNT, the largest manmade explosion before the advent of nuclear weapons.
The blast killed 2,000 residents, including train dispatcher Vince Coleman. He had remained at work in the telegraph office, sending warnings, until the end.