The Vision Thing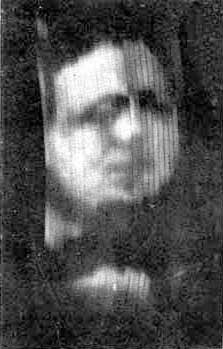 Diary entry by journalist Sydney Moseley, Aug. 1, 1928:
… I met a pale young man named Bartlett who is Secretary to the new Baird Television Company. Television! Anxious to see what it is all about … He invited me to go along to Long Acre where the new invention is installed. Now that's something! Television!

Met John Logie Baird; a charming man — a shy, quietly spoken Scot. He could serve as a model for the schoolboy's picture of a shock-haired, modest, dreamy, absent-minded inventor. Nevertheless shrewd. We sat and chatted. He told me he is having a bad time with the scoffers and skeptics — including the BBC and part of the technical press — who are trying to ridicule and kill his invention of television at its inception. I told him that if he would let me see what he has actually achieved — well, he would have to risk my damning it — or praising it! If I were convinced — I would battle for him. We got on well together and I have arranged to test his remarkable claim.

(Later) Saw television! Baird's partner, a tall, good-looking but highly temperamental Irishman, Captain Oliver George Hutchinson, was nice but very nervous of chancing it with me. He was terribly anxious that I should be impressed. Liked the pair of them, especially Baird, and decided to give my support … I think we really have what is called television. And so, once more into the fray!