The Elizabeth Whitman Mystery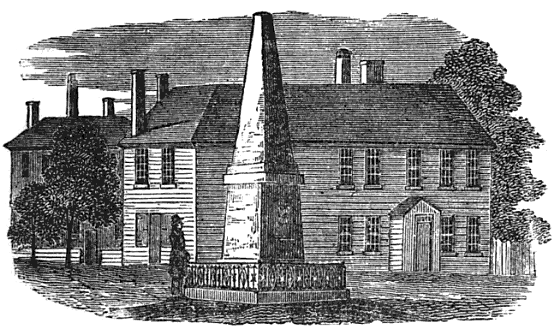 In May 1788, an expectant mother arrived in Danvers, Mass., and took a room at the Bell Tavern. Friendless and a stranger to the area, she said that her husband would join her shortly, but she would not give her family name. Evidently from a genteel family, she kept to her room, reading, writing, and sitting anxiously at her window. A woman who saw her during evening walks described her as handsome, with a sad face.
June passed into July, no husband appeared, and she became the subject of local gossip. At length she gave birth to a stillborn child, and she herself died two weeks later, of puerperal fever. Among her effects was found a letter:
Must I die alone? Shall I never see you more? I know that you will come, but you will come too late. This is, I fear, my last ability. Tears fall so, I know not how to write. Why did you leave me in so much distress? But I will not reproach you. All that was dear I left for you; but I do not regret it. May God forgive in both what was amiss. When I go from hence, I will leave you some way to find me; if I die, will you come and drop a tear over my grave?
With it was a poem:
With fond impatience all the tedious day
I sigh'd, and wish'd the lingering hours away;
For when bright Hesper led the starry train,
My shepherd swore to meet me on the plain;
With eager haste to that dear spot I flew,
And linger'd long, and then with tears withdrew:
Alone, abandon'd to love's tenderest woes,
Down my pale cheeks the tide of sorrow flows;
Dead to all joys that fortune can bestow,
In vain for me her useless bounties flow;
Take back each envied gift, ye pow'rs divine,
And only let me call FIDELIO mine.
A newspaper appeal eventually confirmed that she was Elizabeth Whitman, a minister's daughter from Hartford, but the identity of her lover has never been discovered. Her epitaph reads:
"This humble stone, in memory of Elizabeth Whitman, is inscribed by her weeping friends, to whom she endeared herself by uncommon tenderness and affection. Endowed with superior genius and acquirements, she was still more endeared by humility and benevolence. Let candor throw a veil over her frailties, for great was her charity to others. She sustained the last painful scene far from every friend, and exhibited an example of calm resignation. Her departure was on the 25th of July, A.D. 1788,in the 37th year of her age, and the tears of strangers watered her grave."